Discover more from \_ooFWIRED -- hosted by Mark Changizi
Be Aloof -- Loofs of the World Unite! A magazine of science and real world philosophy by cognitive scientist and freedom fighter, Mark Changizi.
Over 2,000 subscribers
We remember the Holocaust SO THAT WE DON'T DO EXACTLY WHAT WE DID TO THE UNVACCINATED!
Don't let them frighten you into not stating the obvious isomorphism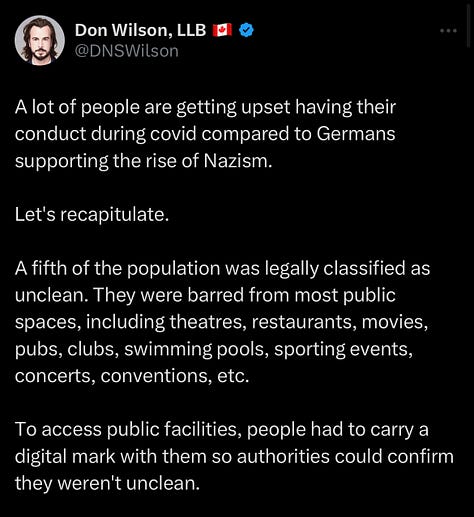 Great tweet by @dnswilson
https://twitter.com/dnswilson/status/1655819673756389376?s=46&t=3U-fDJVwddwRltwRU5YL8Q
See also my Moment 117 from October 2021…