Discover more from \_ooFWIRED -- hosted by Mark Changizi
Be Aloof -- Loofs of the World Unite! A magazine of science and real world philosophy by cognitive scientist and freedom fighter, Mark Changizi.
Over 2,000 subscribers
FOUR COVID TOPICS — FOUR MASTER CLASSES
Face masks, Evil, Free Expression and the Precautionary Principle. Cohesive treatments of some of the key issues of Covid and beyond.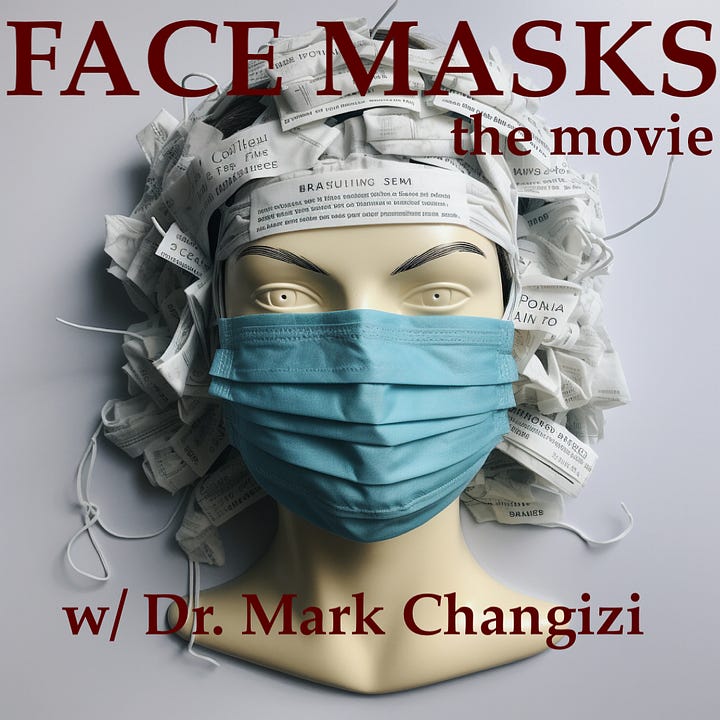 Thanks to all those who have appreciated my viewpoint over the last several years. Many have asked for more cohesive treatments of topics, rather than being spread across many LooFWIRED posts and Science Moment videos. In reaction I have put together these: Three long videos for masks, evil and the Precautionary Principle, respectively, and — because there's too much material for a single video — a Playlist for free expression, both at Twitter and YouTube.
\_ooFWIRED -- hosted by Mark Changizi is a reader-supported publication. As a scientist and researcher who is aloof from academia, I appreciate all my subscribers and members. Don't forget to subscribe at YouTube as well.
---
1. FACE MASKS
2. SOCIETAL LEVEL EVIL
3. FREE EXPRESSION
https://twitter.com/MarkChangizi/status/1682427150333345792?s=20
https://youtube.com/playlist?list=PLHmody2xNMCvOcQyhMtXfnS9PiUMUryHk
4. PRECAUTIONARY PRINCIPLE